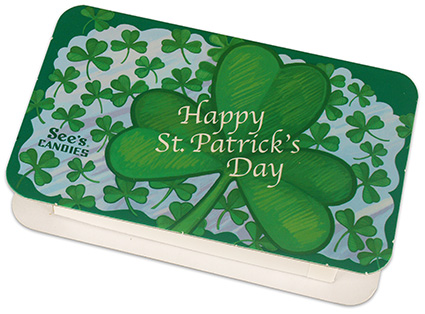 One more holiday offering from See's. Let me take this moment to send out an urgent appeal to the rest of the candy-making world:

PLEASE MAKE SOME COOL ST. PATRICK'S DAY CANDY! WRITING FOR THIS GALLERY IS KILLING ME!

Anyway, here it is. A box with some three-leaf clovers. Nothing more, nothing less. Could we at least bring back the leprechauns, See's? Is it really asking too much?!