Pez is a collectible item unto itself, and I've never tried to seriously collect it. However, I think I have one of the all-time great Pez dispensers, and I also have some pretty darn cute wrappers.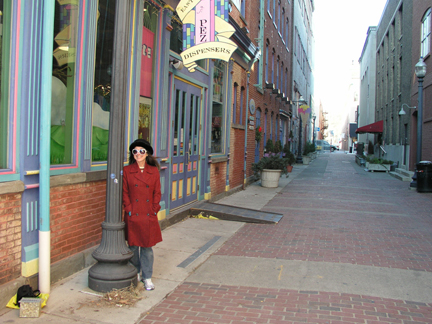 Here I am, paying a visit to the Pez Museum in Easton, PA. This is one of the many fun candy-related things you can do in Pennsylvania. The Just Born Factory is also not terribly far from here.

Although I certainly don't have anything close to the ultimate Pez collection, come back and visit this page again because I plan on posting some unique, never-seen-before material about Pez very soon. I think Pez collectors and Pez nuts will enjoy it!