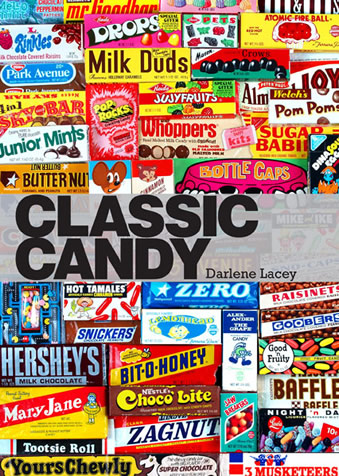 Available now wherever books are sold!





Continue to The Candy Wrapper Museum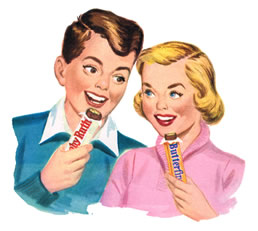 LIKE the CWM on FACEBOOK.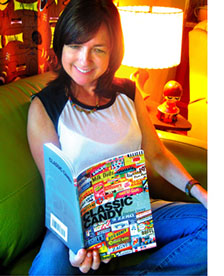 Classic Candy tells the story of America's history of candy from the "golden age" when candy was made and sold at the peak of American ingenuity, creativity, and enthusiasm. There were Baffle Bars, Purple Cows, Pom Poms, Cosmic Candy, and Bleeps. Kids peddled candy door-to-door, barnstorming pilots dropped candy on the American public, and smartly-dressed young women served up custom bags of treats at glamorous department store candy counters. Celebrity candy endorsements were all rage, with famous personalities ranging from Ozzie and Harriet to The Beatles to Clara Peller, the "Where's the Beef" lady.
Was the Baby Ruth bar the first successful attempt at guerilla marketing? Was Bubble Yum really made of spider eggs? Did Life Cereal's "Mikey"'s stomach explode from eating Pop Rocks? Learn the answers to these questions and more in "Classic Candy: America's Favorite Sweets, 1950-80".
Selected photos from the book. ©2013 Darlene Lacey.